Announcements
Subscribe to posts
Any rising 8th graders who are interested in trying out for the 2018-2019 Cheerleading team need to stop by Mrs. Limbrick's or Ms. Snyder's room to get an information packet.  Clinics will be held August 6th-7th from 3:30-5pm and tryout will be held August 8th starting at 3:30. Please plan on attending all three days of tryouts. If you plan on trying out all packets must be returned to Mrs. Limbrick or Ms. Snyder by August 6th.
KG Summer Lunch Bunch 2018, Supported by local churches and organizations of KGC.
Join the "Lunch Bunch" 

Tuesday

 and Thursdays, 

May 31 - August 2, 11:00

 - 

11:50

.  This program offers your child a free lunch as well as a free book!  Preschool to high school students are welcome!  For more information or exact time at your home call 644-0791.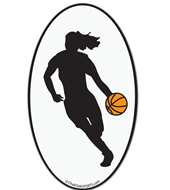 Sign Up thru KG Parks & Rec
Registration Deadline: July 12th
Cost: $75 includes camp T-Shirt
Location: King George High School Gym
Ages 7-14, any skill level  
** See attached**
All middle school students are invited to learn how to code their very own robotic arm that will lift and shake. The camp will be at the Glenns campus from June 18-22 at 8:30am to 12:30pm. Since the STEM camp has limited space, it will be offered to the first 30 students who register online. Please advise students they may register at 
https://www.rappahannock.edu/news-events/#events
.
If you have any questions regarding the STEM camp, please feel free to call or email me directly.
Have a wonderful day.
Kathy Vanlandingham
Technology Specialist
Rappahannock Community College
Phone: (804) 333-6780
In our effort to enhance communication from KGMS there is a new website from the Office of the Principal. The link is on our "Contact Us" tab. I hope you will find this a useful tool.
KGMS will serve a FREE dinner to any child under 18 Monday-Thursday from 2:30pm-4:00pm.
Greetings KGMS Fox Families,
Welcome to our new students and families and welcome back to our returning ones. I am so excited to be back at school and off to such a FANTASTIC start of the new school year! Our students are learning how to RAP, that is to be Respectful, Accountable and Productive in all areas of the school. Students, learn as much as you can and strive always to do your personal best in everything you do not only here at school but outside of school as well. I want you to enjoy coming to King George Middle School every day. I look forward to working with you in the new school year as we undertake our mission – at KGMS, we are #UnderConstruction:  Building Productive Citizens.
Do you tweet?  KGMS is now on Twitter.  
Follow us at @kgmsfoxes

Follow KGMS Athletics at @KGMSAthletics
Follow KGCS at @KGCSDivision1