Announcements
Subscribe to posts
All middle school students are invited to learn how to code their very own robotic arm that will lift and shake. The camp will be at the Glenns campus from June 18-22 at 8:30am to 12:30pm. Since the STEM camp has limited space, it will be offered to the first 30 students who register online. Please advise students they may register at 
https://www.rappahannock.edu/news-events/#events
.
If you have any questions regarding the STEM camp, please feel free to call or email me directly.
Have a wonderful day.
Kathy Vanlandingham
Technology Specialist
Rappahannock Community College
Phone: (804) 333-6780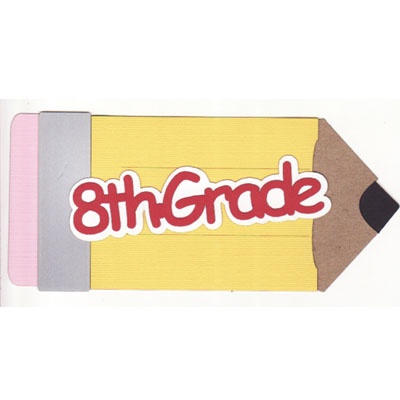 8th Grade Picnic
The 8th Grade picnic will be held during the school day on Tuesday, May 22nd from 12:15-2:15 pm.  All 8th grade students will attend C lunch. Activities will begin following lunch and will include a variety of choices for students including music in the gym, a movie in the auditorium, ice cream party and other snacks, games and yearbook signing in the cafeteria. There will be additional outdoor activities weather permitting.
8th Grade Awards and Promotion Ceremony
The 8th Grade Awards and Promotion Ceremony will be held in the auditorium on Thursday, May 24th beginning at 8:00 am and will be approximately 2 hours in length.  Each student will be highlighted and receive recognition. Students will be going up on stage and should be dressed appropriately for the occasion, keeping in mind the student dress code. Parents, this is a day for your student to shine. We encourage your student to wear his/her "Sunday Best." Parents please join us and don't forget your camera!
May 23, 8:00AM 7th Grade Award Ceremony, parents are invited to attend, there is early dismissal at 11:15.
May 24, 8:00AM 8th Grade Award and Promotion Ceremony, parents are invited to attend, early dismissal at 11:15, LAST DAY OF SCHOOL!
The mobile dental smile program is scheduled for a visit here on 
May 2, 2018
. Dental forms have  been given out to students. Extra dental forms are in the office.
May 7-World History I
May 8-Reading 7
May 9-Reading 8
May 10-Civics/BIO
May 11-Science 8
May 14-Math 7/WH Exp. Retakes
May 15-Math 8/Reading 7 Exp. Retakes
May 16-Geometry and Algebra I/ Reading 8 Exp. Retakes
May 17-Civics Exp. Retakes/Science 8 Exp. Retakes
May 18-ALL MATH 7 & 8 Exp. Retakes and any left over makeups
In our effort to enhance communication from KGMS there is a new website from the Office of the Principal. The link is on our "Contact Us" tab. I hope you will find this a useful tool.
Students should dress neatly in order to contribute to a positive environment at KGMS. Our dress code is printed in the student agenda on pages 7-8 and is available electronically at the following link: http://www.kgms-kgcs.org/employees/forms-and-schedules in the 17-18 Student Handbook Agenda pdf. Parents we encourage you to review this information with your child.
Each month you may nominate a staff member for the character education theme of the month.
August is HONESTY
September is RESPECT
October is COURAGE
November is FORGIVENESS
December is KINDNESS
January is FAIRNESS
February is RESPONSIBILITY
March is PERSEVERANCE
April is COOPERATION
May is DEPENDABILITY
KGMS will serve a FREE dinner to any child under 18 Monday-Thursday from 2:30pm-4:00pm.
Greetings KGMS Fox Families,
Welcome to our new students and families and welcome back to our returning ones. I am so excited to be back at school and off to such a FANTASTIC start of the new school year! Our students are learning how to RAP, that is to be Respectful, Accountable and Productive in all areas of the school. Students, learn as much as you can and strive always to do your personal best in everything you do not only here at school but outside of school as well. I want you to enjoy coming to King George Middle School every day. I look forward to working with you in the new school year as we undertake our mission – at KGMS, we are #UnderConstruction:  Building Productive Citizens.