Announcements
Subscribe to posts
Oct 19

, Presenters from Dahlgren Area Security Professionals will be here for an assembly on Internet Safety.  
Oct 23-31

 is Red Ribbon Week.  There is a theme for each day with something specific to wear.  See the flyer in the Peachjar flyers announcement.  We have different activities...some are fun, some are math and English related!...to do during Foxes Den.  Please contact Allison Daughtridge, adaughtridge@kgcs.k12.va.us if you have questions.
The KGMS Monster Bash dance will be held on 

Friday, October 27th

 from 

6 to 8 PM

.  $5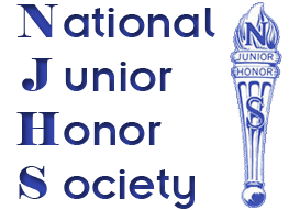 There will be an NJHS meeting on 

Wednesday, October 18, 2017 from 2:45 - 3:30

 in the Auditorium.  Members should get dinner in the cafeteria right after school if they want to eat prior to the meeting.
Science Fair paperwork went out in Science classes the week of Oct 9th. Topics and permission forms are due 

Oct 20th

. Projects are extra credit and are due 

Jan. 8th

. The Science Fair will be 

Jan 24th

 during the school day and the awards ceremony will be in the evening 

6-7 pm

. Please see PeachJar for more information and contact your child's Science teacher with questions.  Paperwork can also be found under the Families tab.
Impact Aid forms have been sent home.  PLEASE return them by Nov. 3rd.  THANKS!
Mr. Fike and Mr. Woods will offer one more time, the Hunter Ed class after school hours for those interested. They have enough interest and will see everyone on Wednesday, 

October 11th and October 19th

 from 

2:45-5:45

. 
In our effort to enhance communication from KGMS there is a new website from the Office of the Principal. The link is on our "Contact Us" tab. I hope you will find this a useful tool.
Students should dress neatly in order to contribute to a positive environment at KGMS. Our dress code is printed in the student agenda on pages 7-8 and is available electronically at the following link: http://www.kgms-kgcs.org/employees/forms-and-schedules in the 17-18 Student Handbook Agenda pdf. Parents we encourage you to review this information with your child.
Each month you may nominate a staff member for the character education theme of the month.
August is HONESTY
September is RESPECT
October is COURAGE
November is CITIZENSHIP
December is CARING
January is DILIGENCE
February is INTEGRITY
March is LOYALTY
April is FAIRNESS
May is TRUSTWORTHINESS
The mobile dentist Smiles Program will be coming on 
10/31/2017
 with a follow up on 
5/02/2018
. They provide a cleaning, xrays, flouride treatments, sealants, and fillings as needed. Forms will be distributed to first period classes tomorrow (8/29). Forms should be returned to the office asap.  Additional forms can be found in the office.