Announcements
Subscribe to posts
Can you help "show the love" this February by donating to this cause? Send in dona
tions with your child, or drop off at any school building in King George, including 
the school board office.  Ideas are listed on the flyer on PeachJar.
If you know of any families that may be in need, or if you personally are affected by the current shutdown, please share this information and/or contact your school counselor or social worker for assistance. 
See attached flyer below.
Interested in entering an essay contest with the chance to win up to $750?  The Rotary Club of King George-Dahlgren is sponsoring the Rotary's Four-Way Test essay contest.   The Four Way Test is a strong and lasting reminder that service should always be above self. The Four Way Test: Of the things we say, think and do; 1. Is it the truth? 2. Is it fair to all concerned? 3. Will it build goodwill and better friendships? 4. Will it be beneficial to all concerned?  The deadline is February 20, 2019. The entry form can be picked up in the Counseling office.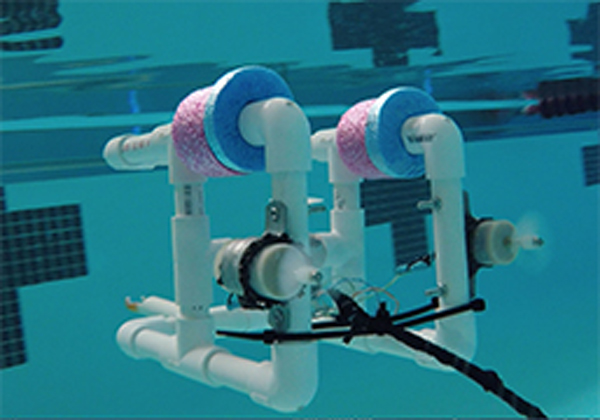 Students have an opportunity to attend SeaPerch Day at the middle school on Feb 23rd! Students will be building the underwater remotely operated vehicles and testing them in water. The day will go from 8:30am -4pm and is free for students. Information and permission slips will be given out in science classes and can be found on PeachJar.  Please contact your child's science teacher for more information. 
The survey will be given to students online between Feb. 11-15th.  The purpose is to measure school discipline, student support, student engagement, and safety conditions in the school.  The survey is anonymous.  Please see
PeachJar
for the full letter.
On behalf of the Early College and Career Program, we are pleased to invite you to register for the ASBC Foundation's HBCU Festival! We are happy to provide transportation, but you must register both for the festival here, and for the bus here. 
Everyone must register to attend the Alfred Street Baptist Church Foundation's HBCU Festival (students, parents, guardians, counselors, siblings etc.) and anyone under the age of 18 must be accompanied by a guardian, school staff member, or family member over the age of 18. Register here: https://s7.goeshow.com/asbc/annual/2019/attendee_registration.cfm
Event Timing: February 23, 2019  *Buses will depart KGHS at 7am, return 4pm
Event Address: Walter E. Washington Convention Center, 801 Mt Vernon Pl NW, Washington, DC 20001
For more information, visit the ASBC HBCU Festival website here: http://www.alfredstreet.org/ministries/outreach-and-missions/hbcu-festival/hbcu-festival-registration/
*Trip Sponsored by the King George Education Foundation's Education Innovation Grant
**Festival Hosted by the Alfred Street Baptist Church Foundation
Counselors will meet with the current 7th and 8th graders for scheduling for the 2019-2020 school year. This will occur on Feb 5th. Be on the lookout for paperwork to come home that day!
Are you interested in joining the King George Marching Band but don't play an instrument!?  No problem!  Come out and learn how to spin with the current color guard this February!  Flyers are available outside the band and chorus room.  Anyone who participates in this clinic will get to perform at a basketball game!!  This is for males and females in grades 5th through 11th!  Hope to see you there!  
NJHS Eligibility Letters are being mailed out on Monday, January 7, 2019.  Candidate Information Packages can be picked up from either Mrs. Watson in room 140 or Mrs. Bibbens in room 54.  Candidate Information Packages are due to either Mrs. Watson or Mrs. Bibbens no later than Thursday, January 24, 2019.  No late submissions will be accepted.  
--There will be an NJHS Meeting on Tuesday, January 8, 2019 from 2:40-3:30 in the chorus room.
The after school Dungeons n Dragons club is starting.  Pick up permission forms in the Counseling Office; they are due Jan 9.